68m MY Soaring Delivered by Abeking & Rasmussen
Yachting Journal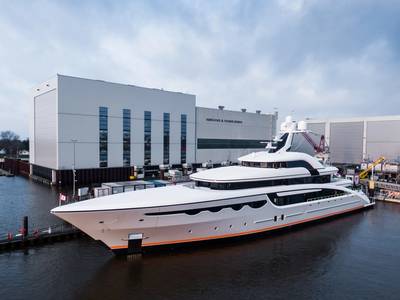 Abeking & Rasmussen delivered the 68m, 1,500 gt megayacht MY Soaring to her owner at the yard in Lemwerder. The initial plan for a large celebration to welcome the vessel was changed, alterered due to the COVID-19 pandemic.
At the yard´s premises itself the management has successfully implemented preventive measures to reduce human contacts as far as possible in order to protect the staff, sub-suppliers and business partners: work schedules were split into a strictly separated two-shift system, extensive hygiene measures have been organized, protective face masks have been handed over to the entire workforce and mobile working possibilities were set up successfully.
MY Soaring will not only be available as a private yacht for her owner but also for charter guests. Close collaboration has started with Daniel Küpfer of Ocean Independence, based in Zurich. They have been appointed for both yacht manager and charter central agent of this new build.