SP Bluetooth Load Shackle for Super-Yacht Testing
Yachting Journal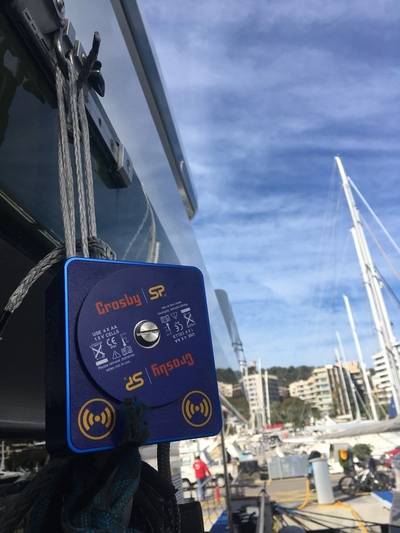 RSB Rigging Solutions (RSB) used a Bluetooth-enabled 6.5t capacity Straightpoint (SP) load shackle for load tests aboard a luxury super-yacht at Maritimo, Palma de Mallorca, Spain.
RSB used the wireless load shackle and water bags to test and certify the side access rail system and davit crane on the Motor Yacht Halo, a 40m luxury explorer super yacht. The work was carried out in accordance with Lloyd's Register maritime classification.
The Sanguineti Chiavari CE RINA-approved 2,000kg capacity, 360-degree rotating fly bridge deck crane is used for the deployment and recovery of the yacht's smaller onboard "tender" vessel, which is used for excursions, taxi to shore and rescue situations. The Harken R27 access rail systems are installed to the side of the vessel to allow easy and safe access for crew during maintenance.
Anthony Eland, load test manager at RSB, said: "Two tests were performed on the deck crane: a static test at 1.25 times safe working load [2,500kg] and a dynamic test at 1.1 times safe working load [2,200kg]. The access rail system was tested to 600kg at the start, middle and end of each 3m section of track."
Eland explained that the water weight system from Seaflex can be filled to the desired capacity to meet the weight requirements of the item to be tested. When filled with water, he said, 1kg equals 1 litre. "It is the safest and most efficient method of load testing these pieces of lifting equipment," he added. "The [water weight] load bag uses a number of smaller shackles in its construction in order to connect the bag to the masterlink."
He continued: "We use the load shackle for its ease of use as no connecting strops are needed. We frequently work with limited space so every centimeter in height saved is very beneficial; the compact design of the shackle minimizes the length of our total test assembly and in some cases, it wouldn't be possible to do the test without it. Also, the wind can cause instability when lifting a load and the compact bow shackle design helps to minimize the pendulum effect created."
Two versions of the wireless load shackle are available: a long range, 2.4Ghz version providing a wireless range of 1,000m or 3,280 ft. to SP's SW-HHP handheld or software options; and, as RSB used, a Bluetooth product that can be connected to any smart phone running the free HHP app on iOS or Android at ranges up to 100m or 328 ft.
Eland said: "[Bluetooth] was one of the selling points of the product. Receiving load test data wirelessly is essential when the load is suspended. Downloading the [HHP] app to our company phones eliminates the need for a separate dedicated receiver."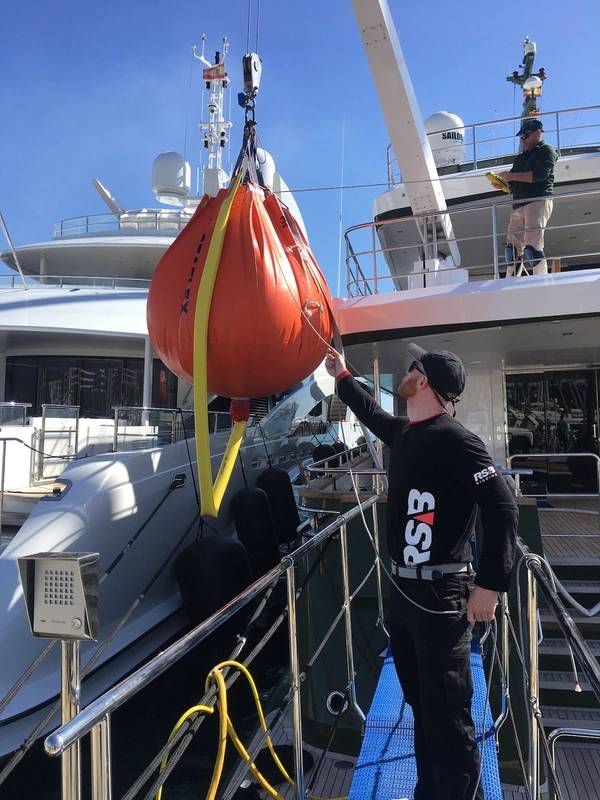 Photo: RSB

• Android • bluetooth • Lloyd's Register