Boat Fix Announces 24/7/365 Service
Yachting Journal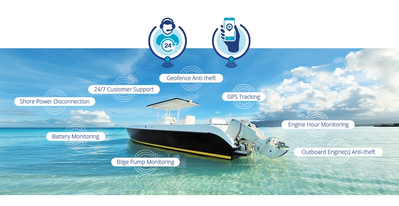 Boat Fix, a leading telematics service for boat owners, has announced the launch of its unique vessel monitoring system and Boat Fix Advisors service worldwide.
Boat Fix offers the boat owner 24/7/365 customer support. Designed for vessels of all types, ages and sizes, the Boat Fix service offers remote monitoring of all of the vital functions such as battery, bilge pump, shore power and engine hours. The system also enhances vessel security with its anti-theft device for outboard motors and GPS geofencing functionality, which protect boats against theft or unauthorized use in the water or on land and can also be used as an effective remote anchor watch.
Unlike other telematics providers, Boat Fix provides its own monitoring with Boat Fix Advisors tracking alarms and providing assistance around the clock, worldwide. Additionally, membership provides free telephone access to Boat Fix technicians providing unlimited assistance for all mechanical problems. The Boat Fix device is supported by a free, user-friendly app.
Now available, the Boat Fix service is priced at $19.99/month with no fixed term contract or a discounted pre-payment of $199/year. The one-time $149 membership fee includes the Boat Fix telematics device and a lifetime warranty on the device.