BRP Completes Acquisition of Telwater
Yachting Journal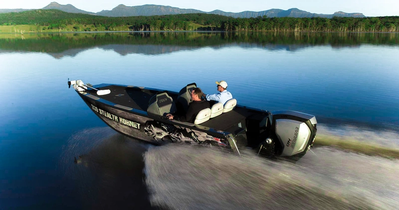 BRP has announced the completion of the previously-announced acquisition of 80% of the outstanding shares of Telwater Pty, Ltd ("Telwater"), Australia's leading manufacturer of aluminum boats and trailers.
As BRP's third boat acquisition, Telwater's addition to the Marine Group is another step in helping create a strong offering and foundation to expand into new markets, with the objective of transforming the marine industry as it did for powersports.
The Telwater commitment to excellence and its reputation for reliability complement perfectly BRP's state-of-the-art manufacturing expertise and innovation. This acquisition brings the BRP Marine Group one step closer in its quest to becoming a leader in the boating industry, building and integrating boats and engines to give consumers an unparalleled experience on the water.