Compact Genset Muffler Fits Tight Spaces
Yachting Journal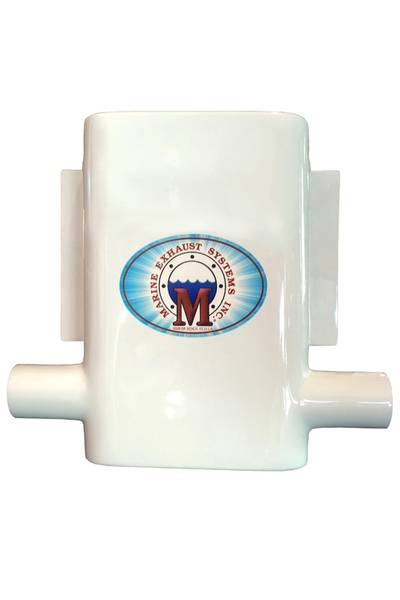 Fitting a generator and its exhaust system into a new build or a retrofit can be challenging, especially in a confined engine room. Marine Exhaust Systems said it aims to solve the space problem with its new whisper-quiet Series 4 Thinline Wall Pack Generator Muffler.
Currently designed for up to 35 kilowatt gensets, the muffler is 12 inches wide, 17 inches tall and four inches deep. Its compact, low-profile size makes it suitable for any marine application, and it can be mounted on the hull side, a bulkhead or within the recess of a generator body.
However, its small stature doesn't diminish its sound-reducing capabilities, according to the manufacturer. Normal conversations can easily be heard over the engine exhaust. With rubber isolation mounts, it's also vibration-free.
The Thinline Series 4 Wall Pack Generator Muffler is built of biaxial e-glass with flame-retardant Hetron FR 998 epoxy vinyl ester resin. 316L stainless steel crush-resistant rings are installed at all hose connections.