Partners to Deliver Precision Tide and Current Data
Yachting Journal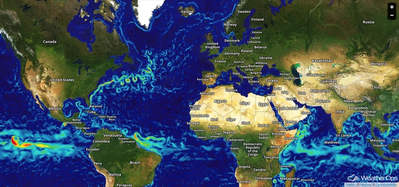 Tidetech Commercial Marine Pty Ltd, a provider of metocean data to the merchant marine market has agreed to a partnership with Weather Decision Technologies, Inc, a decision support and weather analytics company.
Tidetech is a specialized provider of detailed oceanographic information to the shipping and offshore industries with expertise in modelling tides and currents for coastal regions and global ocean routes.
Under the agreement Tidetech will make its marine data available as a free demo within the WDT WeatherOps risk mitigation system until the end of November after which clients can choose to upgrade and include Tidetech data full-time.
Vessel operators and ship masters using WeatherOps have 24hr access to a WDT meteorologist familiar with the location of their vessel and the weather forecast for its voyage.
This direct communication enables critical decision support in situations where timely information is of the essence.
WeatherOps by WDT is used to protect profits and personnel for organizations anywhere on the globe.