B&G Announces WS700 Vertical Wind Sensor
Yachting Journal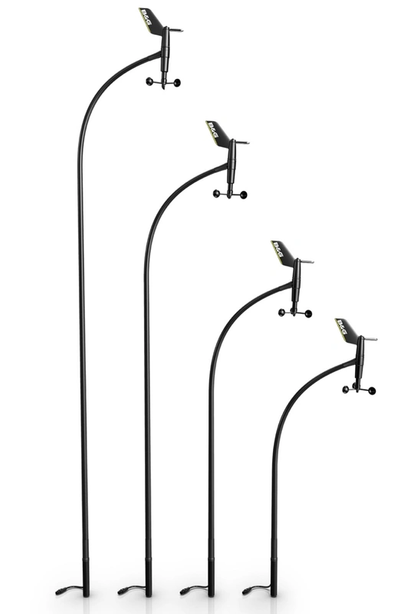 B&G offers a new vertical wind sensor designed for racing and larger cruising yachts – the WS700.
Almost 35 years since launching the first version of the 213 Masthead Unit, B&G engineered the WS700 was designed to be the most accurate and reliable sensor of its kind. Providing wind data with unparalleled accuracy, the instrument is mounted on a spar that elevates it above sail-plan disturbances.
At the core of the WS700 sensor are new electronics that enable accurate measurements of wind angle and speed. The measurement error is less than ±0.5 degrees for wind direction and ±0.2 knots for wind speed.
Aerodynamically designed, the WS700 allows for smooth airflow and reduces the effect of turbulence around the body, to maintain data accuracy. The design was optimized through more than 500 hours of wind-tunnel testing and more than 200,000 hours on the water under various conditions. In addition, a new one-piece vane design provides improvements in balance, aerodynamics and shock loads, while a new smooth balance weight with recessed mounting keeps the flow turbulence-free and steady.
The WS700 comes mounted on a carbon spar of four different lengths, between two feet, seven inches and five feet, ten inches (0.8 and 1.8 meters), which elevates the sensor above sail-plan disturbance. Positioning the sensor in undisturbed airflow dramatically reduces uncertainties that come from turbulence and adds precision to the wind angle and speed measurements. The sensoris compatible with NMEA 2000 networks via an interface (optional), H5000 and WTP system.
The B&G WS700 is available at a starting price of $2,290 USD.