Canada Cuts Retaliatory Tariffs on Boats
Yachting Journal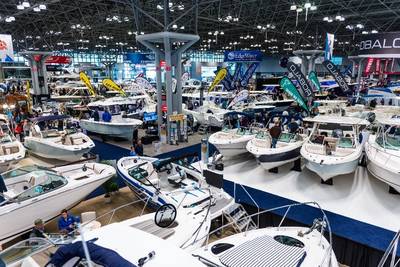 The Canadian government has removed the 10 percent retaliatory tariffs on U.S.-built recreational boats that resulted from President Trump's 10 percent tariff on aluminum and 25 percent tariff on steel imported from that country to the United States.

According industry obersers, removal of retaliatory tariffs seen as a critical first step toward elimination of US section 232 tariffs and ratification of USMCA trade agreement.

A joint statement from NMMA Canada and NMMA said this marks the most positive development for the industry since the tariff issues first emerged.

"As such, we have been informed that all boats imported on or after April 30, 2019, are no longer subject to retaliatory tariffs (on a forward basis). At this time the government will not issue rebates or refunds for surtaxes paid on boats prior to this action," said NMMA Canada.

"We are thrilled the Canadian government heard our concerns and addressed them head on. Together, the boating industry worked tirelessly to raise awareness of the unintended consequences that the tariffs and countermeasures were causing boating businesses. As you are aware, eliminating retaliatory tariffs on U.S. boats has been a top priority for the industry, and this new announcement is a major win for all of us," it added.