CRN Delivers the New 79m Megayacht
Yachting Journal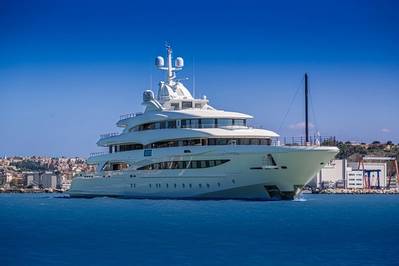 Another majestic nautical work of art by CRN, the historic yard and Ferretti Group brand, has now been delivered to her owner.
After the frisson of the private launch ceremony held in March, the new fully custom steel and aluminium M/Y 135 megayacht has left the extensive Superyacht Yard marina and is preparing to sail.
This is a creation on a spectacular scale that fulfils the wishes of a selective, determined owner to perfection. His yacht is the fantastic result of a new collaboration between CRN, the specialist constructor of fully custom yachts, and the architects Zuccon International Project, who crafted the external lines, and Laura Sessa, who designed the interiors.
CRN M/Y 135 will be making her debut in a world premiere at the forthcoming Monaco Yacht Show, scheduled for 25 to 28 September. She will be a highlight of the event, a shining example of the Italian shipyard's craftsmanship, know-how and supreme construction expertise.