Customized Hybrid Drives Make Waves in Yachting and Passenger Service
Yachting Journal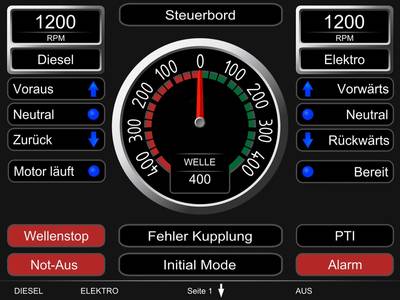 Ecologically friendly, customized hybrid drives and ship control systems are gaining popularity with inland-water vessels.
Once mostly found powering mega- and superyachts, hybrid drives are now finding their way onto commercial and private yachts from 33' to 80'. The attraction is due to the hybrid drive's sustainability. The combination of diesel and electric motors uses less fuel than a strictly gasoline motor without sacrificing performance. For instance, a megayacht that holds the speed record for purely electric driving can achieve a top speed of 11 knots powered only by its electric drive.
Speed aside, there are many other parameters on a boat that need to be controlled. Ship controls have been used for this purpose on a wide variety of vessels for many years. They provide special driving modes for harsh weather conditions and automatic rudder interventions and include emergency systems with additional control stations. However, ship control systems for hybrid drives are not one size fits all.
Hybrid drives require customized control technology specific to their actuators that makes maneuvering easier and can even help the vessel meet high safety requirements.
Customized configuration required
The fact that hybrid drives are particularly demanding when it comes to control software is no secret — just ask any car manufacturer. Yet where car manufacturers can mass-produce a well-designed solution, shipyards must find a customized solution for each ship and boat. That includes the powertrain, too.
What makes hybrid drives challenging is the same thing that makes them so innovative: this combination of combustion engines, electric drives and battery management. Customization begins with sizing many of these elements, from the strength of the diesel to electric motors and batteries up to the propeller size.
A typical configuration includes a diesel engine with a reversing gearbox plus one or more 380-volt electric motors. The rotation of the propeller is used to renew the energy of the batteries for the electric actuator. In diesel mode, a generator produces electricity that is typically stored in batteries or supports the electric motor in boost mode. The size of the diesel engine is determined based on a fine balance between watt rating, consumption and torque.
---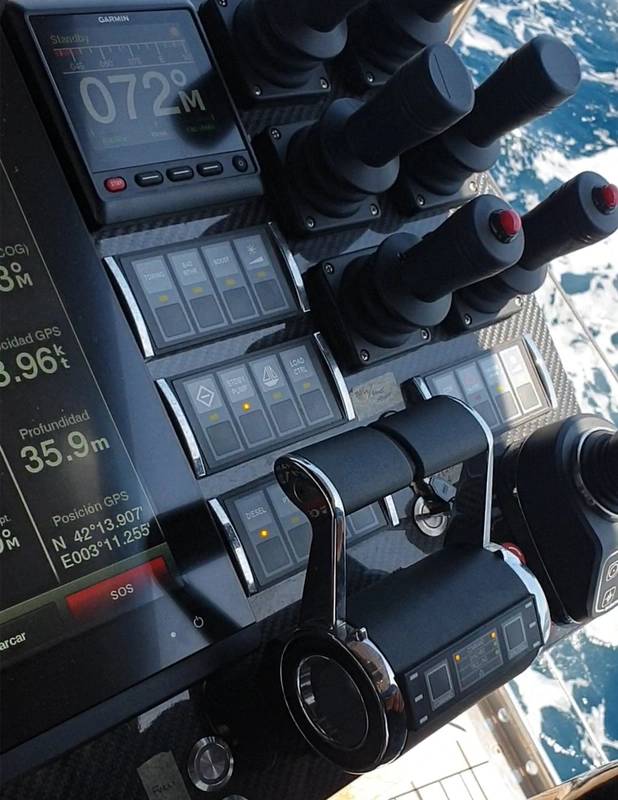 This bridge control station is equipped with AVENTICS Marex OS control head type 230 and operating display. The Marex system can control up to five propulsion trains at the same time from up to six control stations. (image courtesy of Emerson)
---
Coordinating performance characteristics
Implementing the control technology for a hybrid drive requires coordination. The diesel engine must be synchronized with the reversing gearbox and the electric actuator, and energy management must be coordinated with power take-off (PTO), charging operation and power take-in (PTI) to provide the electric drive power.
While they work together, the two motors have different performance characteristics. The electric motor generally does not reach the same high speeds as a diesel engine but offers a linear force line and drives the shaft directly. A diesel engine, on the other hand, only has a small torque window at higher speeds and must at least reach idle speed before delivering power to the reversing gearbox. Customizable ship control software can map these different performance characteristics in preprogrammed function blocks, to which shipbuilders can add their own programs.
The most flexible ship control systems on the market can cover a wide range of concepts and power levels for vessels of all sizes. This provides reliable and precise control for each ship. In order to simplify the control system design process, it's in a shipyard's best interest to work with an experienced partner from the very early design stages. That way, the controller can be programmed with predefined modules that only need to be configured for the specific motor. This applies to energy management with PTO and PTI as well.
The reversal maneuver, for example, is one that is very important for certification and can be configured. In this maneuver, the vessel must come to a standstill within a defined distance. To do this, the control lever is pulled sharply back to reverse. This causes the diesel engine to decelerate quickly before the clutch opens to the reversing gearbox. In many applications, it's necessary to wait a certain amount of time for the ship to slow down. A ship-specific calculation stored in the controller can be used to determine the ship's actual velocity and switch the reversing gearbox to the opposite direction at a specified time after. Once the clutch is closed, the diesel engine must engage with a defined torque without stalling. This, in turn, requires a significantly higher speed.
To offer design flexibility, some control product lines have a modular system architecture. A range of compatible components, such as hardware and software components for ship remote control and control stations, can be combined based on application and desired equipment. It's important to look for products that support the common protocols for diesel blocks and provide an unlimited number of I/O connections. Because hybrid drives require many more sensors and actuators, the controller must process many more signals and convert them into commands.
In privately operated yachts and inland passenger ships on rivers and lakes, the trend toward green shipping continues to grow. Customizable ship control software provides convenient, secure control and maneuvering that makes navigating vessels that are powered by hybrid drives easier, safer and more reliable.
---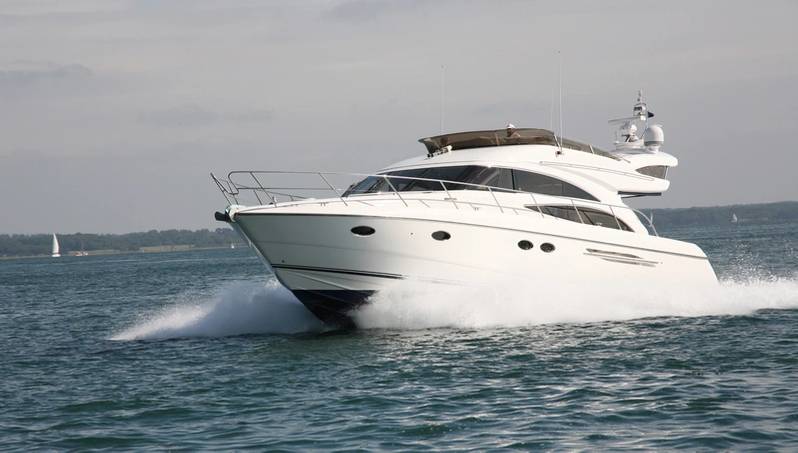 This hybrid-operated passenger ship is equipped with Emerson's AVENTICS™ Marex OS. Emerson's ship control with vessel-specific software has helped many shipyards realize their concepts faster. (image courtesy of Emerson)