DLBA Embarks on First Project with Lindell Yachts
Yachting Journal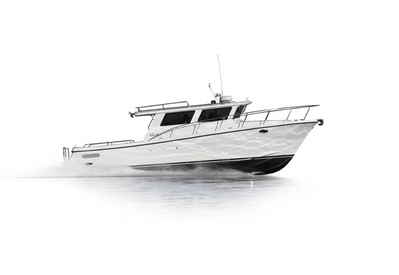 Lindell Yachts and naval architecture firm DLBA have teamed up to add a new design to the West Coast builder's growing product line.
The company was founded by Jim Lindell who had a passion to create fishing boats that are robust, handle well and provide good fuel economy. Over the years, he built several different types of commercial and recreational boats, and in 2016 took the initiative to develop a product line of recreational sport utility yachts good for fishing or cruising at extended ranges.
There are three boats in the Lindell Yachts product line currently, a 38′, 42′, and 46′. The 42' and 46' models are primarily available with Volvo IPS power plants, which are critical elements of the design enabling best of class economy and range, excellent maneuvering, and a quiet ride.