Dutch Sailors Served Well by Vesconite Stern Bearings
Yachting Journal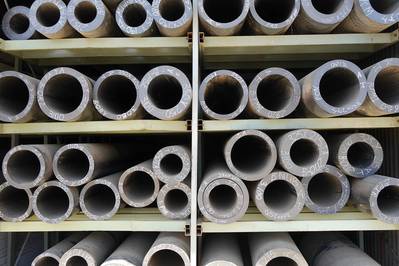 Dutch-born world travelers Adri and Sytske Broekhuizen installed a Vesconite stern bearing in their 43 ft. aluminium sailing yacht, from the designer Koopmans in Lelystad, when they were docked in Singapore in 2008.
"We chose Vesconite because we found a machine shop in Singapore that could make the bearing," says Adri, of the polymer bearings, which are suitable for the submerged and corrosive conditions of the marine industry and have internal lubricants that allow for prolonged life where the set-ting is characterized by irregular greasing schedules, or no greasing at all.
The couple sailed in northern Europe until 2002, when they embarked on a round-the-world trip from 2002 to 2015.
Nearly 80 years old, they currently use their yacht, Marida, in summer in the inland waters around the Friesland Islands and, in retirement, they use it as a summer house.
"We were always sailing from our youth until now when we are nearly 80 years old," notes Adri.
"The Vesconite bearing is still on our boat," he confirms.
"It is important that recreational boat owners have access to our products anywhere in the world so that they can cover significant distances and embark on long-distance trips with confidence," says Vesconite Bearings' Monique Kooij of Adri and Sytske's adventurous travels.