Fincantieri Wins $436m Four Season Yachts Ship Order
Yachting Journal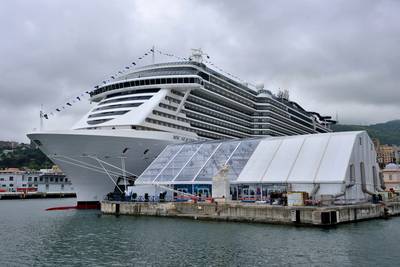 Italian shipbuilder Fincantieri said on Monday it had signed a contract worth more than $436 million to deliver a second luxury vessel for Four Seasons Yachts. Fincantieri had won a first order from Four Season Yachts last year.
"Today's result also bears witness to the start of the orders recovery for the sector, at the same time reinforcing Fincantieri's leadership in the new extra-luxury segment based on haute hotellerie," Fincantieri CEO Pierroberto Folgiero said in a statement.
Four Seasons Yachts, jointly owned by Marc-Henry Cruise Holdings and Four Seasons Hotels, is due to launch its services in 2025. The two ships it has ordered from Fincantieri are due for delivery in 2025 and 2026 respectively.
(Reuters)