Floating Floor Helps to Isolate Vibrations on Superyacht Red Sapphire
Yachting Journal
After more than 20 years in use on the superyacht "Red Sapphire I", the static and dynamic properties of Getzner Werkstoffe's anti-vibration solution were virtually unchanged.
The 39.1m long luxury yacht "Red Sapphire I", built in 1998, was overhauled in 2018. In this process, the initially installed anti-vibration materials from Getzner Werkstoffe were tested, showing superior long-term behaviour. To offer guests and crew the highest possible level of comfort in the future as well, the hull and walls were clad with 12.5 mm strips of the proven Getzner Werkstoffe material Sylomer to decouple the internal shell from the ship's hull. The ship's flooring, which consists of laminated wood and marble, was bedded accordingly.
When evaluating professional vibration solutions, the outfitter Autore, located in the United Arab Emirates, opted for Getzner's proven floating floors, as they had done when the yacht was first fitted out in 1998. With the requirement for maximum comfort and luxurious feeling on the yacht, it was of paramount importance to provide efficient isolation for the vibrations caused by the engines, pumps, and drive systems and to prevent footfall noise. To achieve this, the internal structures were decoupled from vibrations using an elastic Sylomer® bearing, reducing the occurrence of secondary airborne noise and ensuring a quiet atmosphere aboard the "Red Sapphire I" in the long term.
It was the excellent long-term behaviour of Sylomer that impressed Autore the most. When the outfitters removed the high-tech material as part of the renovation work, it had almost the same properties that it had when it was installed more than twenty years prior. "The static and dynamic material characteristics had remained virtually the same despite the effects of salt water, salty air, oil and dirt," says Omar Malas, the project manager responsible at Getzner, confirming the results of the laboratory analysis.
The thickness of the material also remained practically unchanged due to the outstanding creep behaviour under permanent load. This demonstrates the long-term efficiency of the material in terms of reducing vibrations. Alongside its stable temperature and excellent residue behaviour, the high dynamic effectiveness with low deflection is a key benefit of the high-tech material. Sylodyn is also extremely easy to work with and bonds perfectly with steel, aluminium, and wood.
The superyacht "Red Sapphire I" was built in 1998 by Heesen Yachts in the Netherlands. It is 39.1 x 7.98m. The semi-displacement aluminum hull enables a maximum speed of 35 knots. The exclusive interior, designed by James McFarlane, provides space for 10 people in five cabins.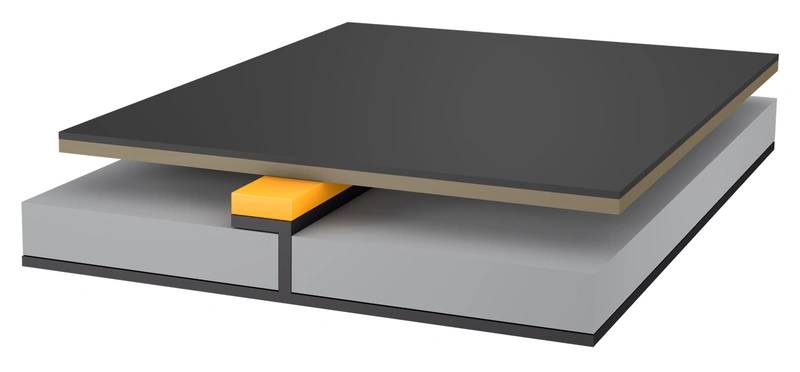 Getzner's floating floors isolate vibrations on ship and yachts. Source: Getzner Werkstoffe
---

Restoration of the superyacht "M.Y. Red Sapphire I"

Year of construction: 1998
Shipbuilder: Heesen Yachts, Netherlands
Architect/exterior designer: Diaship Design, Netherlands
Interior designer: James McFarlane, USA
Dimensions 39.1 x 7.98m
Type: Motor yacht
Max. speed: 35 knots

Renovation:
Client: Ali Property Investment
Retrofitters: Autore, United Arab Emirates
Vibration isolation: Getzner Werkstoffe GmbH
Scope: 60m² floating floor using Sylomer SR 55
Duration of renovation: 9 months
Completion: 2018
---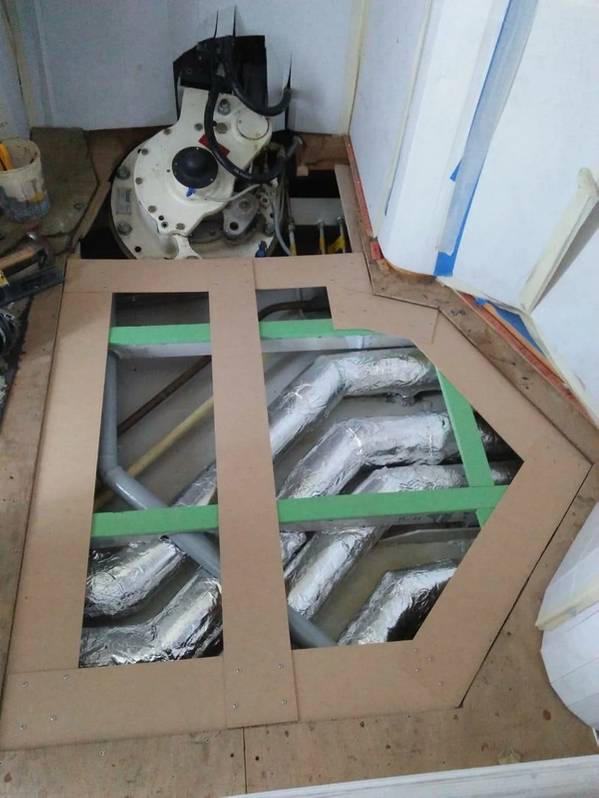 Sylomer strip bearings guarantee efficient vibration isolation on the "Red Sapphire I". Source: Getzner Werkstoffe