GOST Debuts New Low-profile Mini-dome Cameras
Yachting Journal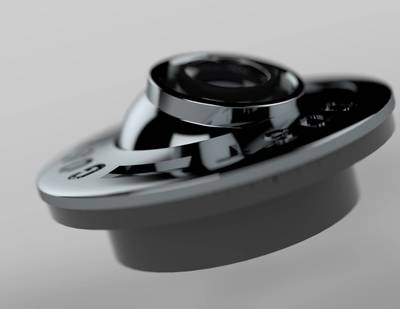 Marine security, tracking, monitoring and video surveillance systems manufacturer GOST (Global Ocean Security Technologies) announced a new line of low-profile cameras – the GOST Mini-Dome LED 1080P SS.
Building on the GOST Mini-Ball 1080P high-definition camera, the new low-profile cameras can be installed vertically or in bulkheads, rather than overhead. The recessed installation is less conspicuous and more subtle, offering vessels a sleeker, unobtrusive look.
"We are constantly listening to our customers and trying to develop new solutions that meet their varied and individual needs," said Brian Kane, CTO, GOST. "Our new cameras give better performance and a more discreet installation than existing cameras on the market. We are confident that they will be a welcome addition to our installers' toolkit."
During installation, the camera's inner ball can be adjusted and then locked into position by simply tightening the outer bezel to achieve the desired view. Super rugged, shock and vibration proof, the camera's waterproof stainless-steel case will not corrode in harsh environments and is rated for a wide range of operating temperatures. It can be used for a variety of marine applications, but with its tough case and small footprint, it's perfect for reversing and docking, on board security and general surveillance on boats, recreational vehicles or anywhere a robust, reliable, high-definition camera is required. Measuring only three inches (80mm) in diameter and one inch (28mm) above the mounting face, the camera is small enough to be used in cramped locations. It has built-in IR LED illuminators, which provide a 33-foot (10 meter) range of night vision. The 1.8mm (160°HFOV) wide angle lens comes standard, with 3.6mm and 2.8mm lens options available.