GPLink Launches Compact Remote Boat Tracker
Yachting Journal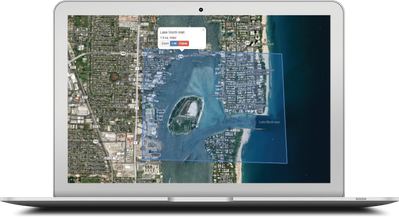 North Carolina-based GPLink Remote Monitor-ing and Security has added to their innovative tracking technology solutions by shrinking the footprint and simplifying the installation of their devices. BoatWatch by GPLink is a remote tracker designed specifically for smaller vessels. The simple design and integrated battery make for a flexible but powerful tool for tracking assets of all types.
The BoatWatch device is suited for either indoor or outdoor use and is equipped with rugged commercial housing. Measuring less than 4.5-inches by 2.5-inches and only an inch thick, the device's small footprint makes it easy to stow in almost any location aboard a vessel and is also portable to other vehicles or equipment.
This innovative new device was developed with the end consumer in mind, offering ease of installation and a simple user interface. Location tracking and history are available on any computer, tablet or smart device with an internet connection. Users can view the de-vice's location, travel route and direction over time. This near-real-time data can also be shared with family, friends and associates.
"Our newest product features an integrated, rechargeable battery and fits in the palm of your hand," explains Dan Webb, GPLink General Manager. "The BoatWatch operates on the same reliable top-tier network as our enterprise equipment and benefits from our years of experience serving marine customers with our full-scale remote monitoring and security devices." The company's original GPLink transponders integrate more deeply with onboard engine electronics for a full array of remote diagnostics and customizable dashboards.
The BoatWatch's built-in rechargeable battery serves as an emergency backup if the hardwired 12V power fails. Users con-figure and receive email and text message alerts when the battery is low or if the de-vice enters or exits geofence areas des-ignated by the owner. Expert mapping features also allow users to track multiple units and view the status and tracking his-tory for each device.
Monitoring assets has never been easier thanks to the all-new BoatWatch by GPLink. This simple-to-install device provides tracking coverage using top-tier cellular and satellite net-work coverage throughout North America. BoatWatch units can be mounted to any vessel or even carried by a person for tracking purposes. Sales of the device will soon be availa-ble to the public, with no need for professional installation.