Gtechniq Marine: Protective Coatings Tailored for the Marine Environment
Yachting Journal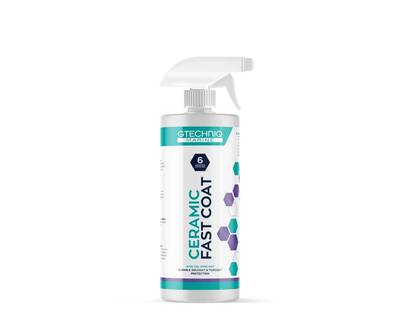 Gtechniq has re-formulated its automotive detailing products specifically for the marine environment, and the line will be offered by the company's Gtechniq Marine division.
---
Gtechniq is entering its 21st year of business as a leader in the detailing industry. Gtechniq Marine products are designed to ensure the surfaces of a boat are protected and maintain their showroom look and luster. The product line ensures boat owners will spend less time cleaning and maintaining the surfaces of their boat and more time enjoying them.
Gtechniq Marine's flagship products are its Marine Ceramic Base and Marine Ceramic Top. These products capture that "better than showroom" look after a boat has been detailed and retains the gloss and color depth an owner expects. With the complement of Gtechniq Marine maintenance products like UV Wash, Water Spot Remover, Interior Cleaner, and Rinse-On Ceramic, owners can expect years of surface protection and a greater ease of cleaning.
Ceramic Fast Coat is a non-smear, high-gloss, 100% optically clear, non-yellowing and UV resistant coating. The coating repels dirt and water and provides up to six months protection. Easy to apply, Gtechniq Marine Ceramic Fast Coat is the perfect partner to protect marine surfaces from oxidation and make hard-to-remove stains a thing of the past. This product crosslinks to gelcoat or topcoat and is compatible with all Gtechniq Marine products.
Rinse-On Ceramic is the fastest and easiest way to protect any boat's gloss surfaces. It can be used at every wash down with a single application lasting up to three months. In addition to their ceramic coatings, the company offers a full line of glass and interior cleaners; a panel wipe that removes all polish residues so that chemically bonding coatings can form the maximum amount of bonds with a vessel's paintwork; glass, metal, and multi-stage polishes; and non-ceramic coatings for glass, plexiglass and fabrics.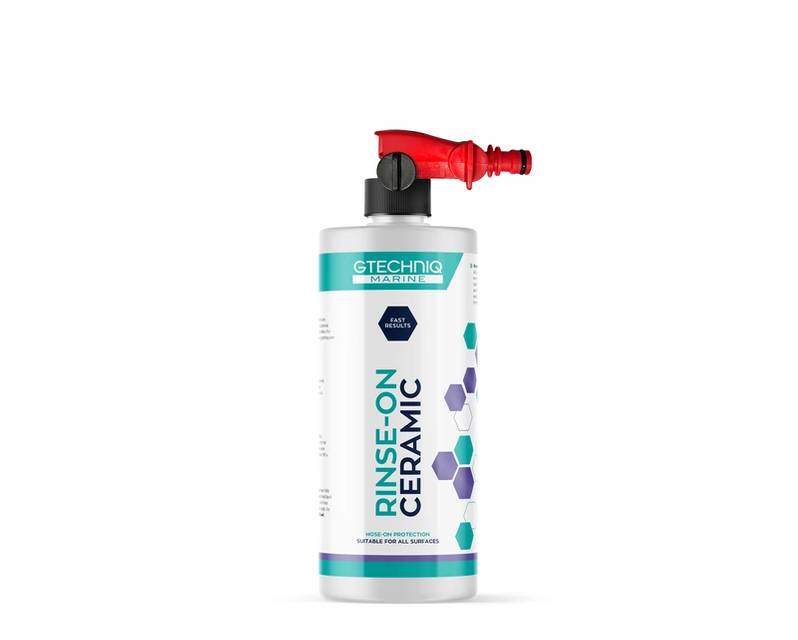 Image courtesy Gtechniq