Major Refit for Falcon Lair Superyacht
Yachting Journal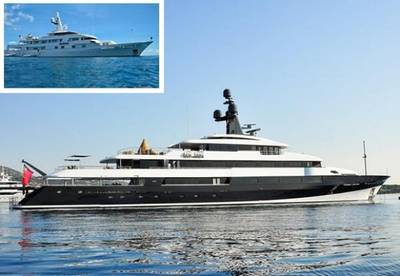 Press release - Compositeworks, a shipyard specializing in superyacht and megayacht refits, has delivered a transformation of the 68.7-meter Feadship Falcon Lair.

The project, delivered in August 2015, has been nominated for a World Superyacht Award.

First launched at Feadship's Van Lent yard in 1983 as New Horizon L. the new Falcon Lair has been redesigned by the British architects Olesinski Ltd and now boasts a deep blue hull and a new exterior design. Major features of this refit included a total remodeling of superstructure forward and aft on every deck, 3-meter-plus transom extension, 1-meter high modification to forward sheerline up to bow, modifications to fashion plates, wing stations, bulwarks and other superstructure details to totally modernize the vessel's profile leaving it completely unrecognisable from it's previous guises.