Marlink Launches Telemar Yachting
Yachting Journal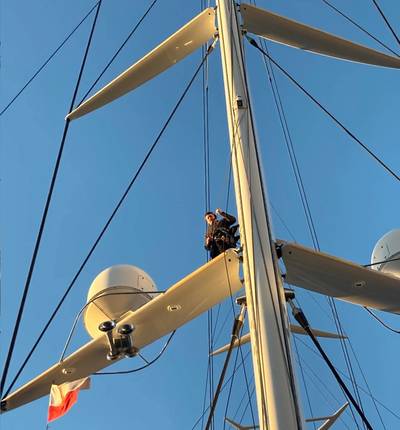 Marlink, the smart network and ICT solutions company, is bringing together its Telemar US, UK and Italy leisure market operations to create Telemar Yachting, to provide a portfolio of managed services to the yachting market.
This combination installation and maintenance of safety and navigation equipment coupled with OmniAccess' connectivity and cyber security solutions for the yachting segment.
Telemar Yachting has been created in response to increasing demand from yacht owners and managers for a more holistic 'single service' approach, managing service across hardware, connectivity, safety and navigational systems. Rather than work with multiple suppliers, yacht owners and managers can now rely on one predictable and fully managed service partner.
Combining the experience of Telemar in bridge electronics and maintenance with OmniAccess' expertise in digital solutions and connectivity, Telemar Yachting will also provide remote access to bridge systems, bringing a new degree of digitalisation to the luxury leisure sector, Marlink said.
Furthermore, the new organization will leverage the experience gained by Marlink Group providing connectivity on thousands of merchant vessels and Telemar providing service maintenance contracts and remote digital support for navigation and other equipment around the world. This includes its unique T-Master Integrated 'glass bridge' concept which features a single piece, touch-sensitive navigation console designed specifically for the superyacht and cruise sectors.
"Telemar Yachting is a first-of-its-kind, total solution with an approach that will bring managed services across navigation, connectivity and safety into focus for yacht owners and managers," said Mike Bauwens, CEO Telemar Group. "Providing an integrated service on equipment and applications for the first time gives our clients total piece of mind on operational performance, safety and compliance."
"There is increasingly strong demand from the yachting sector for a complete managed service that spans equipment installation, maintenance and digital connectivity," said David Walker, Managing Director in Telemar Yachting. "Owners should not have to call different vendors for these closely related services or as act as the project manager when something goes wrong; Telemar Yachting is here to simplify the process and let them focus on sailing."