MDL Marinas Adds Marine Travelift
Yachting Journal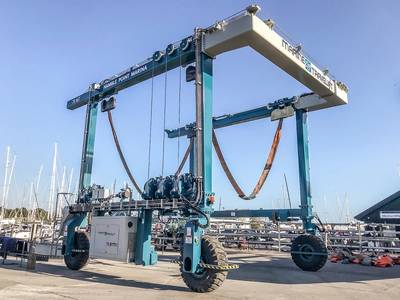 Marine Travelift supplied a 75 BFMII mobile boat hoist to MDL Marinas' Hamble Point Marina located in Southampton, U.K.

Its new 75 BFMII is this marina's fourth mobile boat hoist from Marine Travelift, the marinas previous units include a 2004 75 BFMII, 1999 35 BFM and 70 BFM.
According to Joe Walton, Marina Manager at MDL, they continue to choose to work with Marine Travelift because of the proven reliability, superior machine build, high-quality paint finish and the John Deere engine option.
"The greatest enhancement we've noticed with the new 75 BFMII Marine Travelift is the optional sailboat top beam extension," said Walton. "We now have a much greater clearance for the rigging of yachts and large flybridge motor vessels. This allows us to place all types of boats further into the slings for a better lift of the full vessel."
Marine Travelift's rear-sling to top beam clearance ratio is known for having the most space in the industry, allowing marinas to offer more precise lifts on a variety of vessels with different size riggings and safer transport. In addition, the unit's wireless remote control ensures operators of this 75 BFMII can see the lift from all angles and have access to digital machine information, including load data.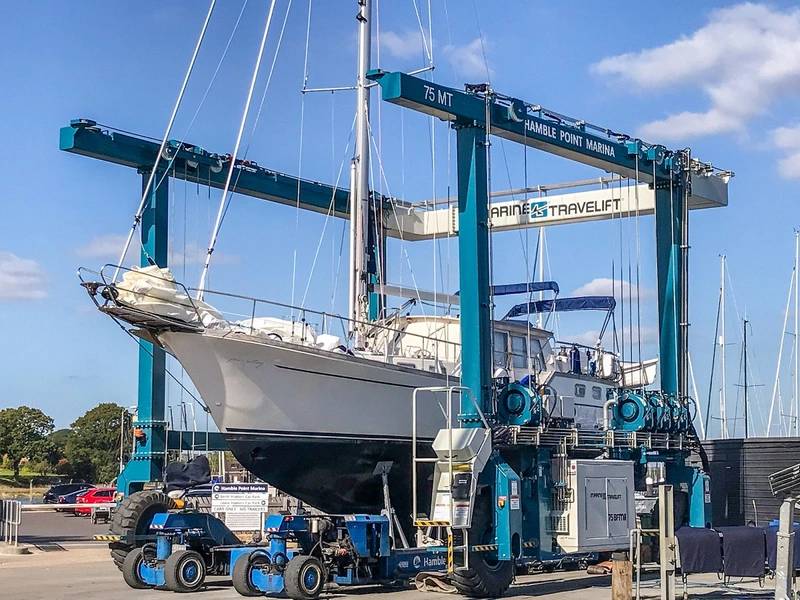 Photo courtesy of Marine Travelift

• John Deere • United Kingdom • wireless remote control