New Product: ElectroStrainer
Yachting Journal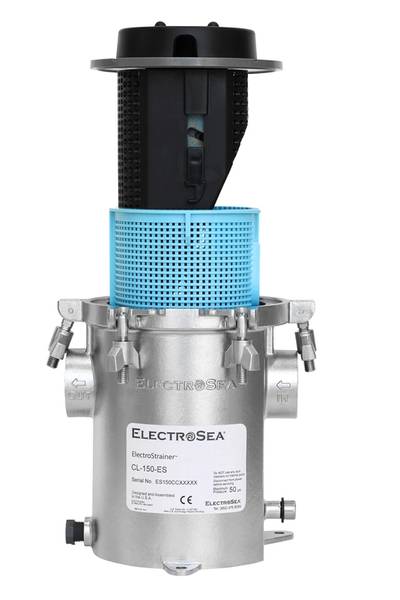 ElectroSea introduced ElectroStrainer, a new product to prevent marine growth from its strainer basket and through all seawater lines.
ElectroStrainer is designed to provide yacht owners with peace of mind, knowing their strainer basket and seawater pipes remain free of marine growth with optimal flow rates so the A/C blows cold and they'll never have to descale again.
The all-in-one ElectroStrainer introduces an entirely new way for boaters to prevent biofouling, barnacles, and bioslimes from clogging the sea strainer and pipes. It combines three components: a biofouling prevention device, a hydrodynamic sea strainer and a smart flow monitoring system into one package.
"ElectroStrainer is an innovative product that significantly decreases time spent in the engine room checking and cleaning sea strainers," said Daniel Cosentino, ElectroSea's CEO. "Boat owners and captains loathe dirty, fouled sea strainers that require constant maintenance.
ElectroStrainer prevents biofouling right in its integrated strainer basket. In addition, the System provides real-time seawater flow data and alerts you when it's time to check ElectroStrainer's basket." ElectroStrainer's smart "Strainer Alert" technology uses ElectroSea's ClearVis flow sensor and control system. ElectroStrainer displays a message if debris, grass, or seaweed is in its straining basket. The days of peering through a dirty site glass or opening the sea strainer to check it, which makes a mess in the hot engine room, are over. It only takes one glance at the
ElectroStrainer's bright LCD screen to know the System is cleaning and protecting the boat's seawater system. Seawater flow rate is provided in gallons or liters per minute. ElectroStrainer has no scheduled maintenance and will forever change the boat owner's approach to seawater management. ElectroStrainer can be installed in new build or refit on existing boats. ElectroStrainer is a drop-in replacement for old-style sea strainers and can be installed in just a few hours while the boat is in the water.
---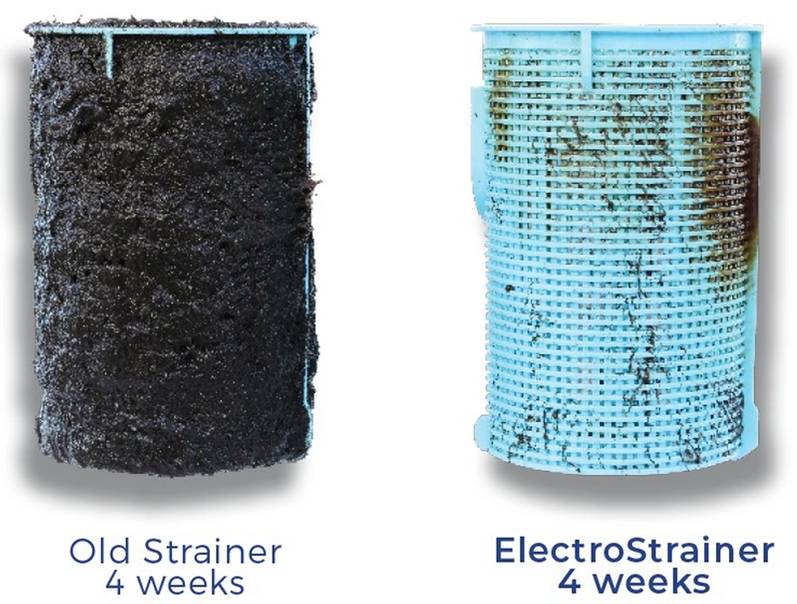 Image courtesy ElectroSea