Oyster Yachts Names Smith Head of Events
Yachting Journal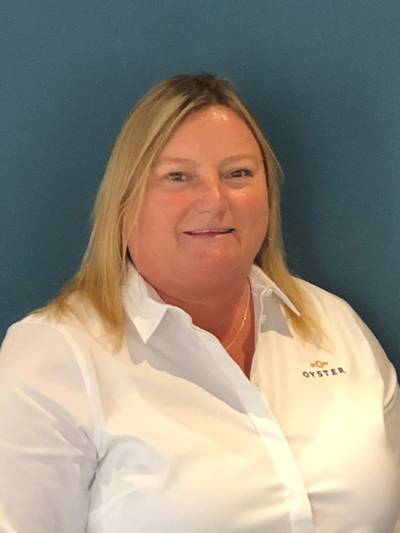 Allie Smith has been appointed as Head of Group Events at Oyster Yachts. Her role will include developing and managing Oyster Yachts' international rallies and events, including the next Oyster World Rally, which will start from Antigua in January 2022, and all Oyster Regattas worldwide.
Well-known in the marine industry, Smith previously worked as General Manager for Mike Golding Yacht Racing, before being appointed as Marketing Manager at Clipper Ventures managing Clipper's Round the World yacht races. She founded Sailing Logic Ltd, growing the company to become the UK's leading yacht race company with a fleet of identical 40-foot racing yachts. More recently Smith has worked with Tracy Edwards MBE and The Maiden Factor, project managing the famous Whitbread yacht's round the world promotional tour.
Smith says, "Oyster events are world-renowned and have been instrumental in helping Oyster owners, families and crew enjoy over 20 million blue water sailing miles and 90 world circumnavigations. In addition to hands-on organization of all events, I'll also be working closely with Oyster's Chief Commercial Officer Paul Adamson looking at key sponsorship and commercial partnerships between Oyster and other aligned brands."
Having raced around the world as bowman on Interspray in the British Steel Challenge, Smith is a commercially endorsed RYA Yachtmaster Offshore sailor, experienced RIB skipper and volunteer Safety Inspector with the Royal Ocean Racing Club (RORC). She is passionate about encouraging women in sailing and is an organizing partner and mentor at the Magenta Project, a charitable organization that helps develop pathways and opportunities for women in performance sailing. She is also a trustee of the Scaramouche Sailing Trust, which helps create life-changing opportunities for young people from state schools, bringing new talent from diverse backgrounds into sailing and the marine industry.