Raymarine Upgrades its Evolution Autopilots
Yachting Journal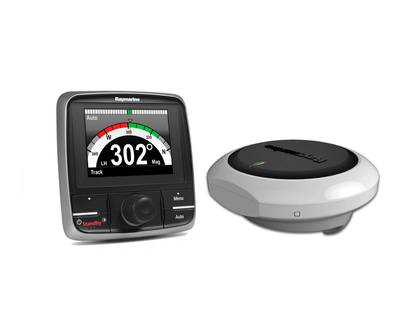 FLIR Systems, Inc. announced the release of Evolution Release 4 (R4), an update to its Raymarine Evolution Autopilots available as a free upgrade. Engineered for both sailing and power boat applications, Evolution R4 brings wind and waypoint autopilot steering to new level of accurate and responsive control, making steering to a destination easier, faster and more efficient.

At the center of every Evolution autopilot system is the 9-axis EV sensor core. The EV sensor core monitors vessel motion in all three dimensions, adapts to changing sea conditions and makes autopilot installation easier by eliminating the need for complicated setup and calibration. With the Evolution R4 upgrade, the role of the EV core sensor is expanded with patented algorithms for improving the accuracy of measured wind conditions. Evolution's enhanced awareness of wind angle and wind speed allows the autopilot to deliver crisp and responsive steer-to-wind control, giving both cruising and racing skippers the confidence to let Evolution take command in the most challenging conditions.

The R4 upgrade also introduces Evolution TrackIQ technology for best-in-class steer to GPS waypoint tracking. With integration to Raymarine multifunction displays, the EV sensor core's patented TrackIQ algorithms compensate for the effects of sea conditions and vessel motion, allowing Evolution to make smoother steering commands and keep the vessel on a plotted GPS course with incredible accuracy.

Evolution R4 also includes user interface enhancements and improved automatic calibration for easier commissioning and operation while underway.