CG Rescues Five South of Key West
Yachting Journal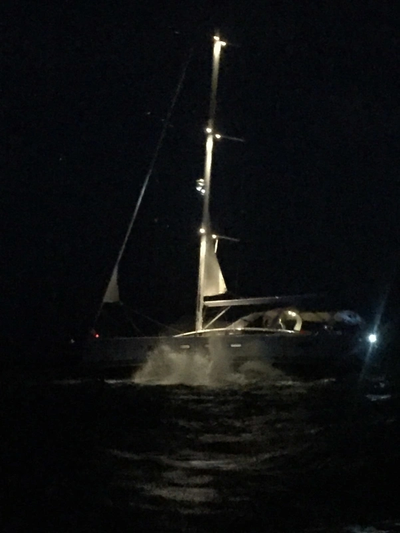 The Coast Guard rescued five people from the aground 65-foot sailing vessel, Serenity, Thursday approximately 5 miles south of Key West.
At approximately 6 p.m., Coast Guard Sector Key West watchstanders received a report from the crew via VHF radio channel 16 of five people who ran aground on Sand Key Reef. Watchstanders diverted a Coast Guard Station Key West 33-foot Special Purpose Craft—Law Enforcement boatcrew who arrived on scene, safely embarked the people and transferred them to shore with no reported injuries.
Salvage operations will be discussed after the Florida Fish and Wildlife Conservation Commission conducts an on scene assessment.
"The boatcrew was able to rescue all five people aboard the aground vessel thanks to the proper use of their VHF radio," said Lt. j.g. Madeline Compagnoni, waterways management chief at Sector Key West. "Owning and knowing how to use the proper communications equipment makes a big difference in any search and rescue case."