Rolls-Royce Acquires Team Italia
Yachting Journal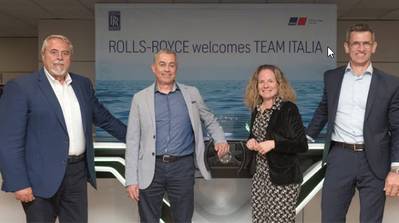 Rolls-Royce has acquired Team Italia/Onyx Marine, an Italian group specializing in yacht bridges and marine automation.
Having begun to collaborate on joint development projects in 2019, the two companies now agreed that the best way to realize strategic growth plans would be for Team Italia to become part of Rolls-Royce.
Team Italia, established in 2000, designs and develops integrated bridges and marine navigation and automation systems – mainly for Italian yacht builders and shipyards positioned prominently on the global yacht market.
With this acquisition, the Rolls-Royce business unit Power Systems is strengthening its position in the yacht market. Further expansion of its mtu portfolio for yachts will help it to realize its 'bridge to propeller' strategy. In addition to a mtu propulsion system, Rolls-Royce can now offer integrated bridge products as well as regulation, control, automation, and navigation systems, and many other functions for yachts.
Team Italia benefits from the Rolls-Royce Power Systems worldwide distribution network which provides access to global markets and yacht makers worldwide. Team Italia systems are already in service around the world on some 350 yachts of 30-100 meters in length.
"Team Italia has always aimed to build products that make complex operations much simpler. By joining forces with Rolls-Royce Power Systems, it is moving another step forward in making increasingly complex systems that will equip the yachts of the future simpler and safer to operate," said Daniele Ceccanti, Technical Director of Team Italia.
With the new name Team Italia Marine s.r.l., the company continues to operate in the Italian cities of Fano, Livorno and Forlì. Its workforce of almost 60 employees including all managers and key personal will be taken over by Rolls-Royce, as Massimo Minnella will keep the role as Managing Director and Daniele Ceccanti as Technical Director. They will be supported by Nicola Camuffo, head of the Rolls-Royce mtu Yacht Competence Centre in La Spezia.