Superyacht Design: Are owners shifting to streamlined design and production?
Yachting Journal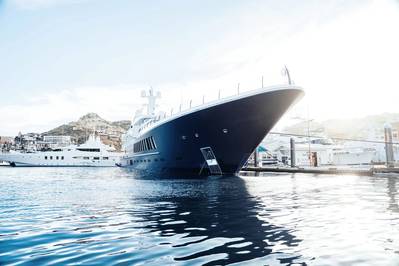 Superyachts have a long history of tailor-made, special-made and unique "to the Himalaya and back" luxury solutions. The question is, will this continue, or will the current market situation make superyacht owners and builders consider streamlining some parts of the design and production in order to achieve cost-efficiency?
Superyacht market experts have expressed a worry that the industry is pricing itself out of its own market and some warn that the clients will find other things to invest in if the yachts become too expensive. Personally, I think this worry is legit. Superyachts are and will remain a luxury product, meaning cheap finish and poor quality are not an option for these exclusive masterpieces. But still, the market is changing and there might be a limit as to what exquisite taste and custom-made solutions can cost.
We can roughly divide the superyacht market into three categories; privately owned superyachts reserved for family, friends and perhaps occasional leasing, big superyacht cruise charters and expedition vessels. When it comes to privately owned superyachts that are mainly utilized by the owners themselves, handcrafted luxury finish with the finest quality and materials will prevail in the interior. That said, it could make sense to incorporate some of the processes of the cruise industry to minimize risks and costs as well as maximize functionality and performance of these high-performing vessels.
When it comes to commercial superyachts, such as cruise charters and expedition vessels, it seems the trend and current market situation is moving towards a more streamlined design and production favoring environmental-friendly and cost-optimized solutions, while still maintaining superior quality and the sensation of luxury. As a result of the pandemic, the major global cruise lines are shifting their focus from massive cruise ships to smaller vessels. With more smaller vessels on the waters, commercial superyachts might find themselves in a situation where they are suddenly competing with the major cruise lines for charter and expedition customers. This means there will be a new reason for superyachts to find ways to stay cost-efficient while maintaining luxury class.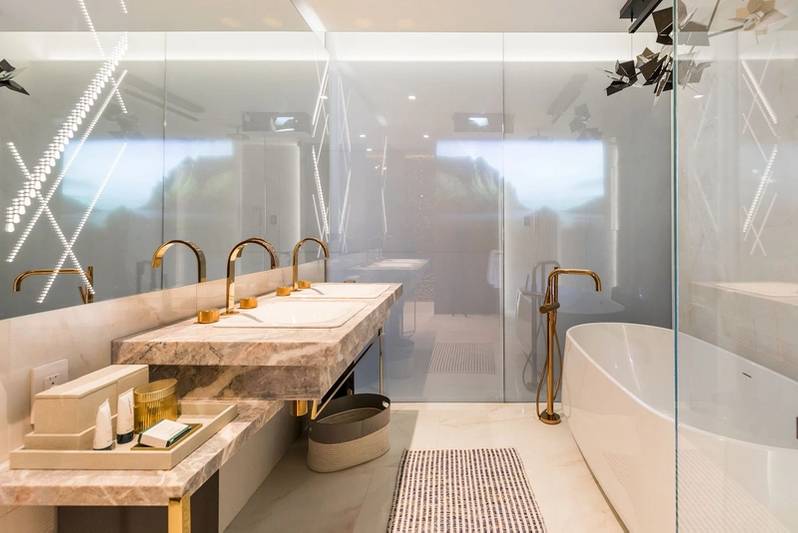 Photo: AlmacoHow do you manage to get cost-efficient, on-schedule design and production without compromising the sensation of luxury?


In and out of the yard like Swiss clockwork on a waterslide, with a spectacular end-result – I have two pieces of advice for achieving that. First and probably the most important, include experts in the pre-design phase as soon as possible, before making any fixed layout and design decisions. This will save time, money and additional gray hairs. In some areas of the vessel this is more crucial than in others, like in the galley and provision store areas. A skilled planner will assure functionality, space-optimization, energy-saving and cost-efficiency without sacrificing any aspects of a qualitative end-result. Regulations for charter superyachts are especially demanding. Just to name an example, dirty dishes cannot be transported in the same elevator as clean dishes, according to USPHS standards. These are things that need to be considered already in the pre-design stage.

My second advice is to centralize as much of the project management as you can to a trusted turnkey supplier that is experienced enough to have experts for all crucial areas of the vessel. A turnkey supplier whose core competence is high-level full turnkey project management, who is well-connected with many suppliers and sub-contractors, and that can assure good solutions, deals and timetables. A good project manager also makes sure communication flows and all parties always have a real-time overview of the project.

So, to sum it up, maintaining high-level project management, design and engineering that takes all phases and costs into careful consideration early in the project without compromising quality and time schedules – that, ladies and gentlemen, is what creates a successful and profitable end-result. When this is combined with the high-end luxury cruise vessel finish superyacht builders already master to perfection, costs can be reduced, and profit increased while maintaining the superyacht label of supreme luxury.
www.almaco.cc

• energy