Torqeedo to Showcase Electric Motors in London
Yachting Journal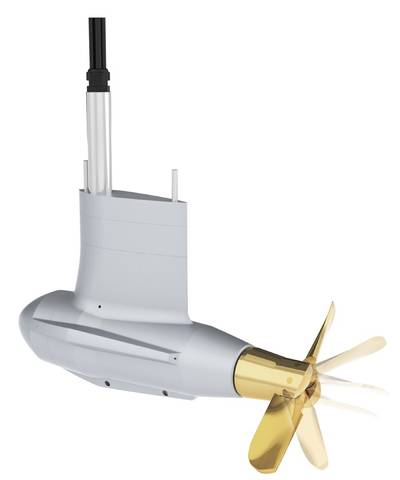 Torqeedo, a leader in the fast growing electric propulsion industry and winner of the Overall DAME Award at METSTRADE Show 2016, is set to build on its recent successes, exhibiting at London Boat Show 2017.
Many of the current Torqeedo models will be on show this year, including the award-winning Cruise Fixed Pod (FP) range – which was crowned Overall DAME Award winner at the 2016 METSTRADE, following its win in the Machinery, Propulsion, Mechanical and Electrical Systems and Fittings category.
Mounted below the water to save valuable space aboard a vessel, these models boast the highest efficiency levels within the electric outboard market, achieving 56 per cent maximum overall efficiency. Weighing under 16kg and 34kg respectively, the Cruise 2.0FP/4.0FP and 10.0FP models provide impressive performance and features such as an integrated on-board computer and maintenance-free operation. With top speeds of six knots (11km/h) from the 2.0FP/4.0FP and 17.3 knots (32km/h) from the 10.0FP, the Fixed Pod Cruise line can provide the power for motorboats and sailboats up to 10 tonnes.
Torqeedo's robust flagship of the Cruise range – the Cruise 10.0R – will also be available for viewing at the show. Most suited for use in more extreme conditions, the Cruise 10.0R is available in RS, RL and RXL models. Suitable for planing and displacement hulls, its 10kW power ensures planing boats can achieve speeds up to 35km/h and 15km/h for displacement hulls weighing between 3-10 tonnes. Comparable to a 20HP petrol motor, the Cruise 10.0R produces no emissions and is practically silent.

The Travel 1003 and Ultralight motors will also be on the stand this year, alongside a range of innovative accessories, including the solar charging panel and travel bag.
Also on display will be the brand new Deep Blue battery system, which has been developed in conjunction with BMW.