USCG Warns On Negligence At Sea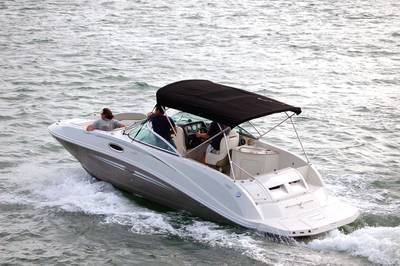 After terminating the voyage of a 30-foot pleasure vessel near Lake Lauderdale by the Sea, Florida, USA, the USCG has again warned of the hazards of recreational sailors being unaware of their surroundings and conditions and thereby posing a danger to themselves and others at sea. Following the incident, in which the boat's owner was cited for operating a vessel under the influence and for gross negligent operations, USCG's Sector Miami Command Center Watchstander, Petty Officer 1st Class Andrew Sanchez, stated:

"The public is reminded to remain aware of their surroundings, watch the weather, and understand the hazards of boating under the influence of alcohol. Anyone operating a vessel under the influence places the safety and security of other innocent boaters at risk and severe penalties will apply after being processed."

A Coast Guard Station Fort Lauderdale 33-foot Special Purpose Craft—Law Enforcement boatcrew terminated the voyage of the craft with two passengers aboard in the vicinity of Lauderdale by the Sea, Saturday, and the pleasure craft was then safely transported to the marina at Lauderdale by the Sea.