Yacht Goes Missing in the Red Sea with Five Aboard
Yachting Journal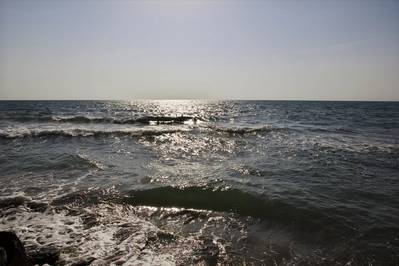 A private yacht with three Russians and two Egyptians on board has been reported missing in the Red Sea near the coast of Yemen for several days by its owner and the Russian embassy in Saudi Arabia.
It was not immediately clear what had happened to the pleasure yacht named 30 Minutes which its owner said was heading to Djibouti to be sent onwards by ship to Dubai.
The ship, which its owner said was registered in Panama, was not fitted with the standard AIS ship tracking system which shipping data trackers use.
Several vessels have been attacked in recent years off the coast of Yemen which has been torn apart by an eight-year conflict between the Iran-aligned Houthi group, which controls north Yemen and the coast near where the ship is believed to have been, and a Saudi Arabia-led military coalition which backs Yemen's internationally recognised government.
The 30 Minutes sent its last signal on Tuesday night off the coast of Jizan - a port in southern Saudi Arabia near the Yemen border - owner Dmitriy Chuguevskiy told Reuters on Monday.
The yacht sent a distress signal to the Saudi Coastguard early on Wednesday, said Chuguevskiy, a Russian-Italian national based in the United Arab Emirates.
Saudi authorities and a spokesperson for the Saudi Arabia-led coalition fighting in Yemen did not immediately respond to requests for comment.
The Russian embassy in Saudi Arabia on Sunday said three Russian citizens had been on board, that it was working with Saudi authorities and a search was underway.
The U.S. Navy's Bahrain-based Fifth Fleet said it was looking into reports, but it had not received a distress call.
The United Kingdom Maritime Trade Operations (UKMTO), part of the Royal Navy which monitors maritime security in the Red Sea, Gulf of Aden and Arabian Sea, told Reuters it was investigating.
Records of the vessel could not be found in Equasis, a shipping database.
A European Union anti-piracy operation in the region called Operation Atalanta did not immediately respond to a request for comment.
(Reuters - Reporting by Lisa Barrington; Additional reporting by Giulia Paravicini in Nairobi; Editing by Josie Kao)