Yacht Runs Aground and Spills Oil Off Maui
Yachting Journal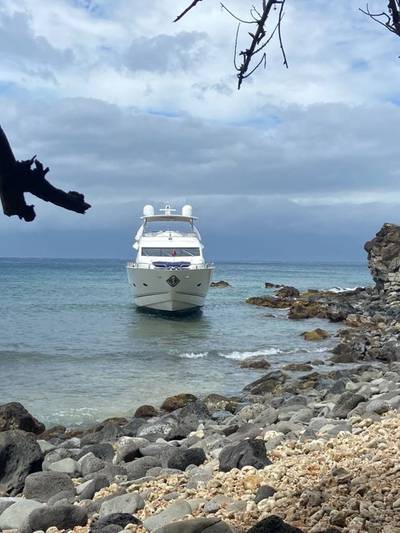 The U.S. Coast Guard said it is responding to a 94-foot motor yacht that grounded off the north side of Honolua Bay, Maui, Monday.
Eight boaters onboard the vessel were safely returned to shore by the Maui Fire Department.
The Coast Guard Marine Safety Team are working with the owner of the vessel to arrange for salvage and the removal. Due to the urgency of the response needed, the Coast Guard Federal On-scene Coordinator opened the National Oil Spill Liability Trust Fund, federalizing efforts to mitigate potential pollution to the environment.
Sea Engineering Inc., an oil spill removal organization based out of Honolulu, has been contracted to remove all potential pollution, and mitigate hazards to the environment. Sorbent materials will be deployed today to address pollution in the water.
The Coast Guard will continue to work with the State Department of Health Hazard Evaluation and Emergency Response Office and The Department of Land and Natural Resources, Sea Engineering Inc., and the owner, to safely remove the vessel.
While the beach and waters remain open, responders are requesting people remain cautious in the surrounding area for safety.